Nerds. The Los Angeles Times wants you.
The Los Angeles Times is seeking a developer to join our staff as part of the next class of Knight-Mozilla fellows.
The program will place coders with news organizations around the world for 10 months of open-source experimentation.
One of those chosen to participate will land here in downtown Los Angeles with our team, the Data Desk.
We are a collection of reporters and programmers in the middle of the newsroom who collaborate on maps, databases, analysis and visualization.
We gather, organize and analyze large amount of information to challenge power, uncover corruption, focus attention, follow the money, give shape to this untamed city and expand our ambitions.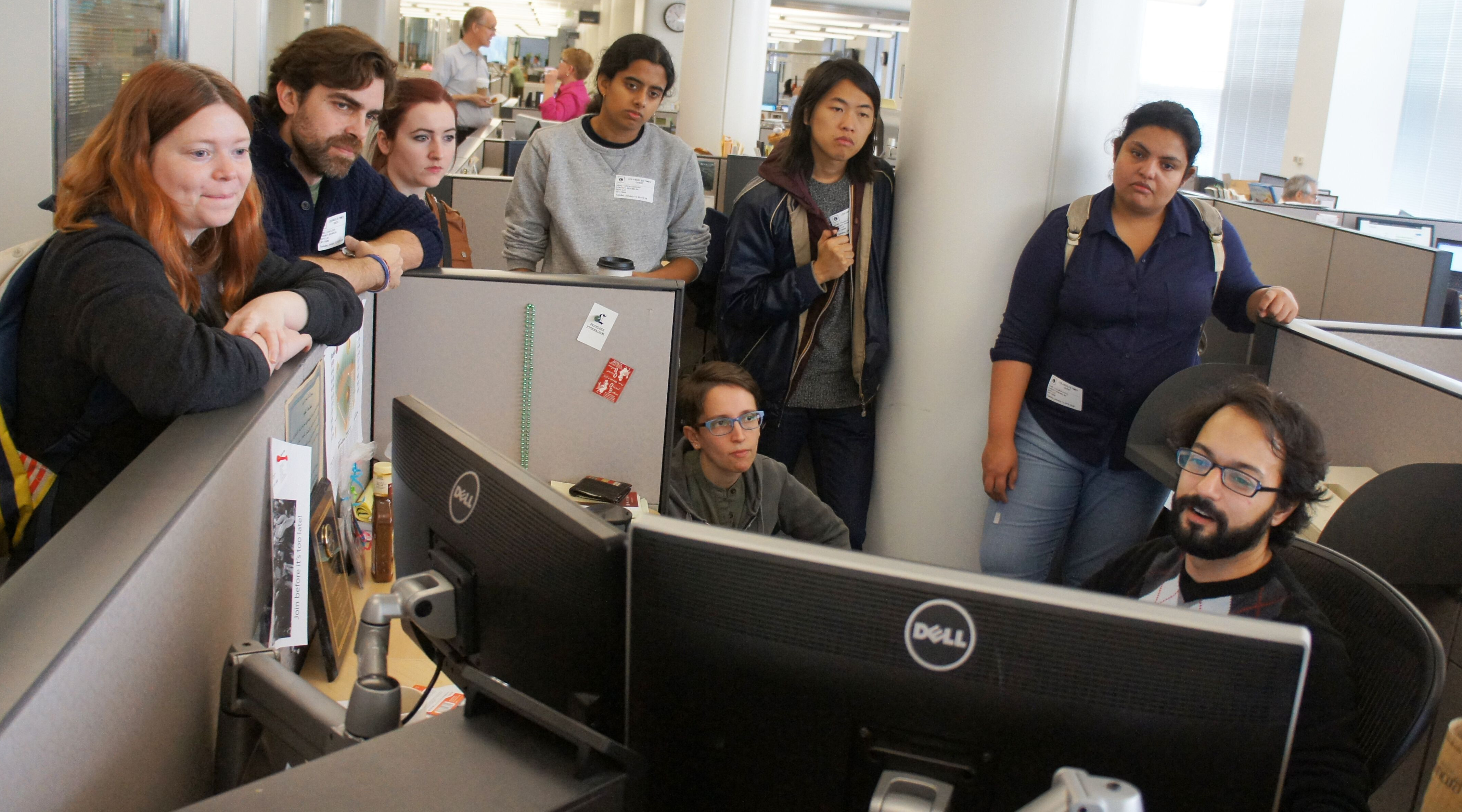 An example is set by Armand Emamdjomeh, a developer on our team.
In the past year, he has mastered the state of California's difficult car-accident database. Partnering with others around the newsroom he's published groundbreaking work on the most dangerous intersections and lax hit-and-run enforcement.
He also teamed with designers and some of our most intrepid reporters to produce the multimedia presentation for an investigative series on deplorable conditions at Mexican farms, a project which lead to significant reforms.
He still uses the traditional tools of our trade: the telephone, the notepad, the word processor. But he also relies on Python, PostgreSQL, JavaScript and CSS.
With a deluge of data swamping our world, we need more people like him with the skill to interrogate structured information — and the courage to share the truth it tells.
In short: We need nerds.
So apply today. Take a chance on something new and play a part in the rewiring of media in the online age.
You'll move to beautiful Los Angeles, earn a real paycheck and even get to travel to Mozilla's MozFest in London.
To learn more about our shop, check out our GitHub page and many open-source projects. Email any questions to ben.welsh@latimes.com at any time.
To learn more about the fellowships, read testimonials from recent fellows, many of whom have gone on to new careers in digital media.